Welcome to Tamayta
Spices, Olive Oils, Kitchen Accessories, Teas, Gifts, and much more!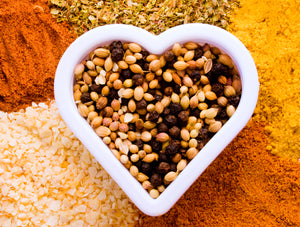 Our brands
Tamayta is located in the historic College View neighborhood in Lincoln, Nebraska. We have a large selection of spices, olive oils, and vinaigrettes. We are the largest Mercer Culinary dealer in the area supplying professional and home chefs with all of the tools necessary to make food prep successful.
Bulk Spices and Handmade Blends
With over 250 spices to choose from, We can supply you with as little or as much as you need. Our blends are made by hand in small batches, so they stay fresher longer.